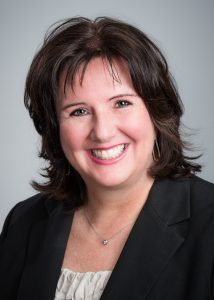 Our Leadership
Nicki Albrecht
As President and owner of VIDPro, Nicki has a passion for the Retail Industry. She joined the company in 1997 and has been a key driver in VIDPro's day-to-day success for the past 20 years. Nicki is a leading expert in Point-of-Purchase Visual Merchandising and an industry force in various organizations including Shop! Enhancing Retail Environments & Experiences (formerly A.R.E.-POPAI), in which she holds a Board position and is involved with the Marketing at Retail Education program.
---
Brian Abramson
Brian is responsible for design and engineering in Product Development. He is recognized as an expert in his field and was the leading mind in creating the original patented flexible pocket trak.
Sam Lades
As Senior Graphic Designer at VIDPro, Sam plays a key role in Product Development. His creative and production skills in graphic arts were developed at U.E.Sebald Printing & Publishing, one of the largest printing firms in Germany.
---
VIDPro's History in Brief
VIDPro has been meeting and exceeding clients' needs for over 25 years. Our initial success began with the development of our patented flexible pocket and trak system. Our success continues with the focused efforts of our creative, dedicated and resourceful long-term employees, to provide our customers with products designed to fit their specific requirements.
VIDPro Inc. is a woman-owned Canadian company based in Mississauga, Ontario. Our list of small, medium and large clients includes Nikon, Energizer, and Walmart Canada, with whom we have enjoyed a working relationship for more than 15 years as an exclusive supplier providing best practices.

---
---
Our Four Pockets to Success
Creativity
We are passionate about ideas that provide a solution.
Value
We believe in solutions that are clean, simple, flexible and cost-effective.
Heart
We bring honesty, integrity, respect and openness to every task.
Commitment
We are committed to getting the job done right.
---
Member of